Jumpstart a Convenient Cloud Lifestyle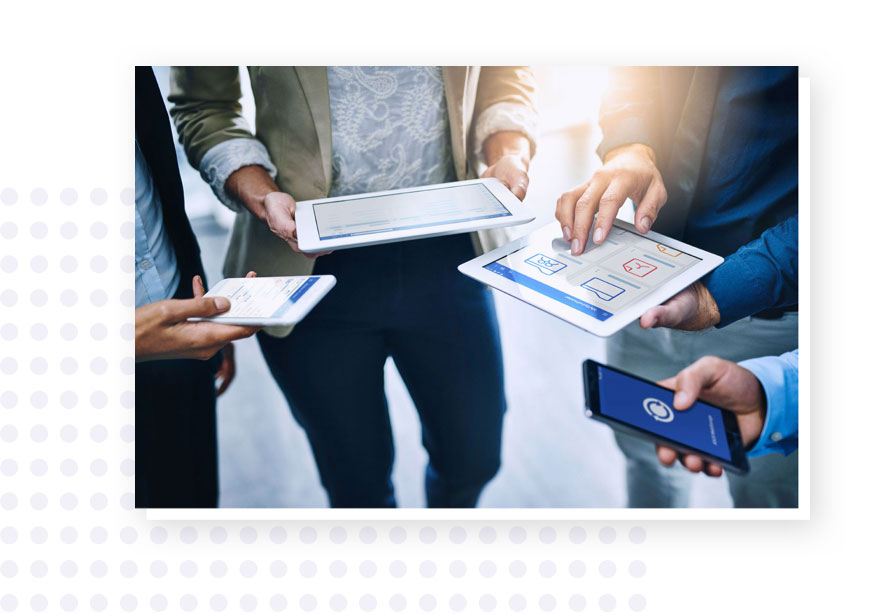 ASUS WebStorage supports 7 different operating systems and 4 browser environments, enabling seamless access and transfer of files between various devices. Files are available anytime, anywhere, switch devices all you want.
Exasperated by repeated disconnections during upload? Don't be afraid! With ASUS WebStorage's resume transfer function, you can resume uploading after a disconnection, and continue from where you left off!
The ASUS WebStorage web interface supports all of the drag-and-drop and right-click operations you are familiar with. Just click and use, no new tricks to learn! Accessing the cloud has never been simpler!
Never lose your way again! Doesn't matter how many files you have, just enter a keyword and let ASUS WebStorage find the files you need right away. So quick and simple!
Lacking the proper apps on your device for viewing files? ASUS WebStorage provides previews for documents, images, videos and music, plus commenting support for notes or reviews. No need to waste storage on a software just to view a file, save it for something better!
View your files anywhere regardless of network connectivity. You can view your files anywhere, with or without Wi-Fi. ASUS WebStorage lets you share any file, photo, video or music across the globe with just a share link. Don't let distance come between you and your loved ones!
Worried about your share link falling into the wrong hands? ASUS WebStorage offers password protection and expiration dates to make sure only the intended person can open the shared files.
From project collaboration, travel planning to group work, the ASUS WebStorage Collaboration Folder organizes files from different sources into one folder for centralized management.
Want to leave a message for the person sharing the file? You can! With ASUS WebStorage, you can leave messages in a snap, and automatic notifications will be sent to that person's device, ensuring that your comments are seen, and no information is missed.
Want to save all the links shared by friends and family in one place? ASUS WebStorage Saved links collects all the links shared with you for easy management. Build your personal cloud collection now!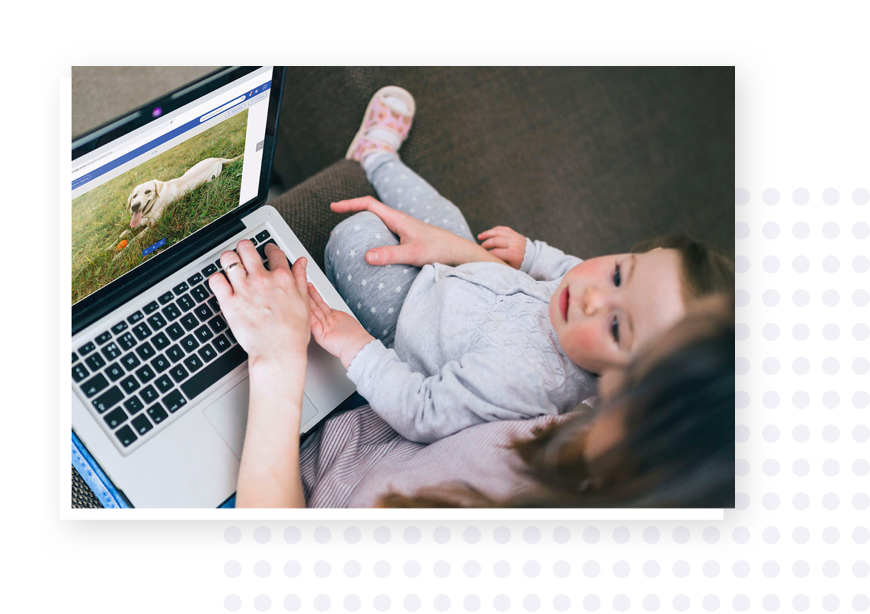 Protect Key Data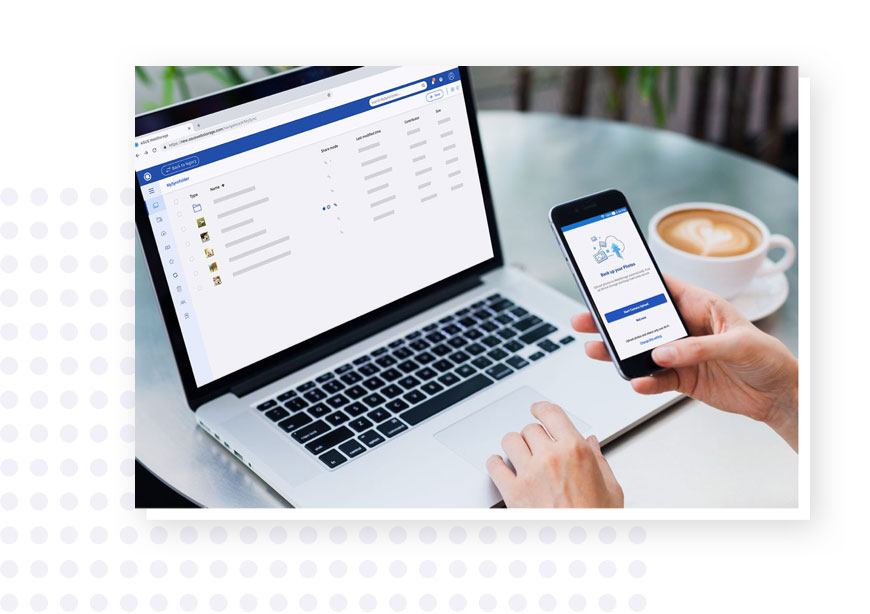 Shoot and send! Enable ASUS WebStorage mobile upload to send a copy of your photo to the cloud when you press the shutter. Never worry about losing your precious memories again!
ASUS WebStorage can create a complete backup of the data on your computer, so your important files remain safe even when your hard drive fails. One-button restore let you easily restore backups to a specified location, making everything simple and straightforward.
ASUS WebStorage provides customized backups to back up only what you need. You can select specific folders or file types to back up and make the most effective use of your cloud capacity.
Overwrote important files by accident? No worries, ASUS WebStorage has you covered. With the Version History function, ASUS WebStorage keeps track of all of the past versions of a file, simply retrieve the version you want and restore.
Data transfer between ASUS WebStorage and ASUSTOR NAS just got even better! With support for X86-64 and ARM32 processors, ASUSTOR NAS offers one-way and two-way backups to seamlessly back up data between your NAS and the cloud! Highly Secure Storage Space
ASUS WebStorage guards your files against the threat of virus infections. Files are scanned for viruses when they are uploaded, and infected files are immediately quarantined and marked. Infected data cannot be downloaded nor shared, preventing the further spread of the infection.
ASUS WebStorage passed the stringent assessments of the British Standards Institution (BSI) and maintained the ISO 27001 information security management systems certification since 2011. With strictly enforced biannual audits and continual improvement in the security management systems operation, we provide the peace of mind for users to safely share and store data.
ASUS WebStorage implements the NIST Advanced Encryption Standard (AES) to encrypt all content and file names from your cloud uploads. National grade encryption, superior protection.
ASUS WebStorage adopts the SSL encryption system favored by industries with stringent data policies, such as internet finance and banking services, to make sure all of your sensitive information is processed in a safe environment.
From servers, routers, network connections, data storage to power supplies, ASUS WebStorage has in place a multi-system redundancy structure with 24/7 real-time monitoring and automatic recovery to maintain uninterrupted service even when something goes wrong.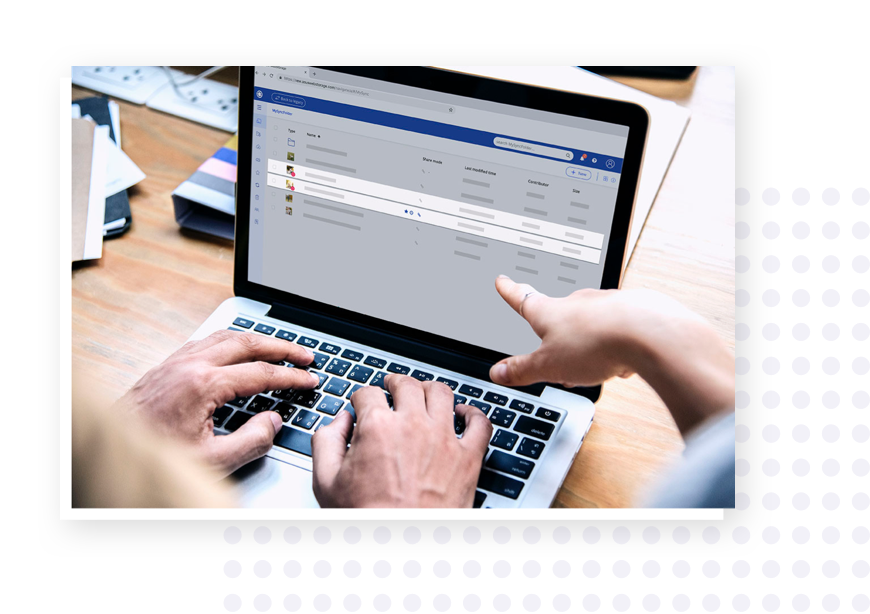 Super Value Add-Ons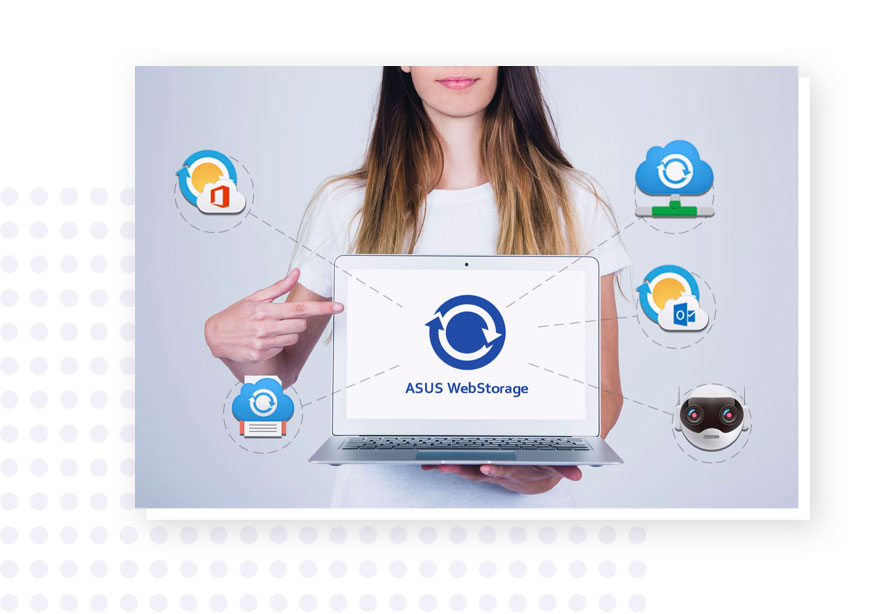 Not Enough Space on Your Hard Drive? Remote Drive is like a virtual thumb drive on the cloud. Keep infrequently used files on Remote Drive to free up hard drive space. Files can be opened directly from Remote Drive when needed. Let cloud files stay in the cloud and instantly expand your computer's storage capacity.
With Cloud Connect for Outlook, our add-on for Outlook, large attachments will be automatically uploaded to the cloud and sent to the recipient as a link. Attach whatever you want, size doesn't matter!
Our MS Office add-on, Cloud Connect for Office, allows you to read, edit and store cloud files using the familiar MS Office interface!
Have questions? Wondering about special offers? Ask Lucy, your ASUS WebStorage smart cloud assistant! For all ASUS WebStorage problems, big and small, Lucy is here to help!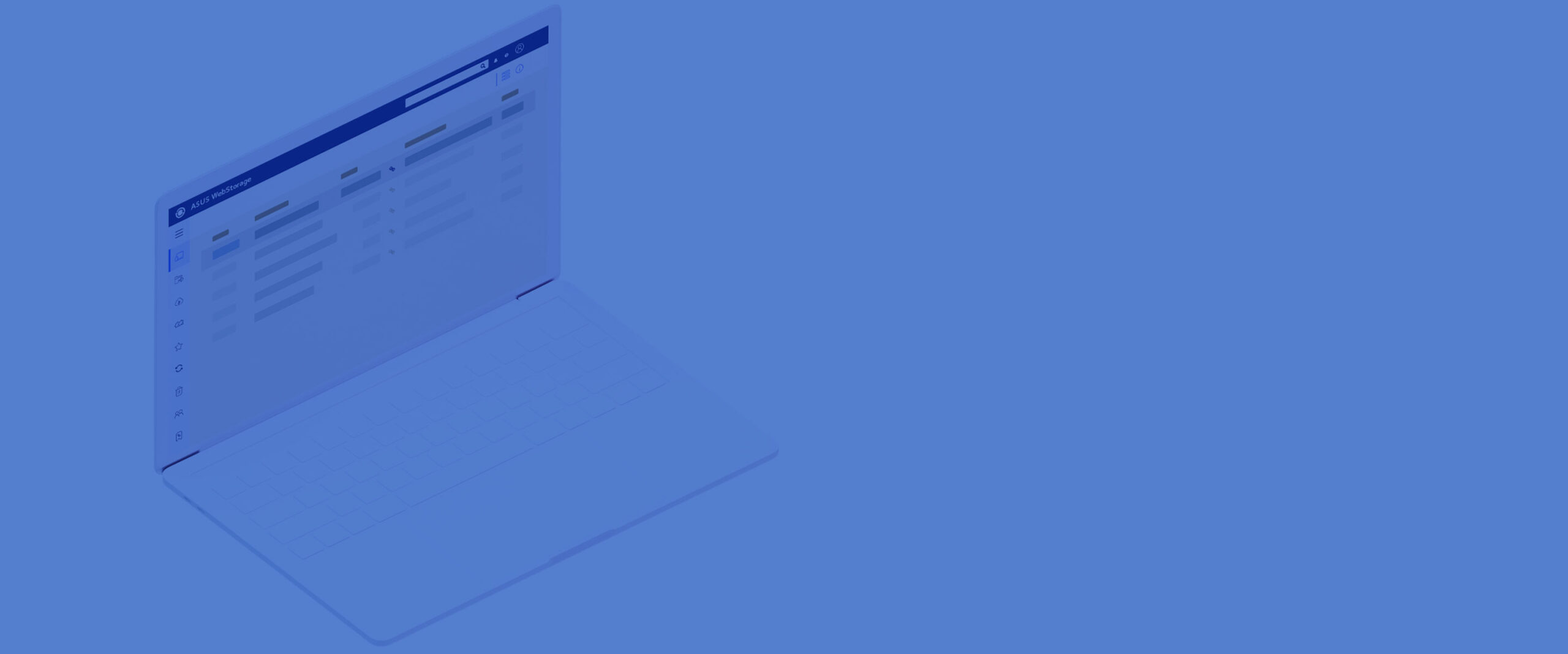 Start Using ASUS WebStorage
A whole new interface, a whole new experience. Enjoy instant access and immediate convenience now.